We hope you had a Happy Thanksgiving!! We look forward to seeing you tomorrow. @swarkansasradio @NNewsLeader
It has been an awesome week at SPCSD! MES and MHS have been in the news celebrating their recognition as Apple Distinguished Schools. Here is a special message from @AsaHutchinson.
https://tinyurl.com/t5ucek8
#AppleDistinguishedSchools #AppleEDU
Schedule Change for tonight: There will be no JVSrB game tonight. The format will be JVSrG, SrG, SrB starting @ 5:00 pm
2019-2020 Basketball Schedule
MHS would like to thank Blackmon Oil and @exxonmobile for donating to @MCornish2's @VexRobotics class. The money will purchase more robotics necessities for the classroom and the next competition. @swarkansasradio @NNewsLeader #VEXIQ
Basketball shirts are on sale for the 19-20 season. They are red with all Sr high, Jr high, and 7th grade rosters on the back. Orders are due by Dec 4th at NOON!!
Rattler Basketball Games for November 18th-23rd
Our Rattlers are headed toward bright futures! Congratulations to Cassidy and Elizabeth on their acceptances to @Ouachita and @pulaskitech! We are beyond proud!
Playoff Football in the Snake Pit is back! Rattlers take on Mountainburg tonight at 7:00 #GoRattlers #TDC #DMGB
Congratulations to our 7th grade Quiz Bowl team! They placed 4th in the Ashdown Invitational Tournament.

Important: Playoff Ticket Information ~ @swarkansasradio @NNewsLeader #GoRattlers #TDC #DMGB

Reminder: MHS playoff bonfire tonight from 6:00pm -7:00pm in the activity room parking lot. Come support your MHS Rattlers! #GoRattlers #TDC #DMGB

MHS hosted our first VEX IQ Tournament on November 12th. There were a total of 18 teams. MHS represented 5 teams, coached by Melissa Cornish. VEX IQ Challenge Squared Away is a competition between two robots on a 4'x8' rectangular field. The robots compete in the Teamwork Challenge as an alliance within a 60 second match, working collaboratively to score points. Teams also compete in the Robot Skills Challenge where one robot takes the field to score as many points as possible. The matches consist of Driving Skills Matches, which are entirely driver controlled, as well as Programming Skills Matches, which are autonomous with limited human interaction. The day was a huge success! Two of the High School teams made it into the top ten and competed in the finals! The 7th Grade Team consisting of Laytan Wilcher, Weston Lamb, Caden Dixon, and Cash Lowery, won a trophy for the Judges Award! @VEXRobotics @swarkansasradio @NNewsleader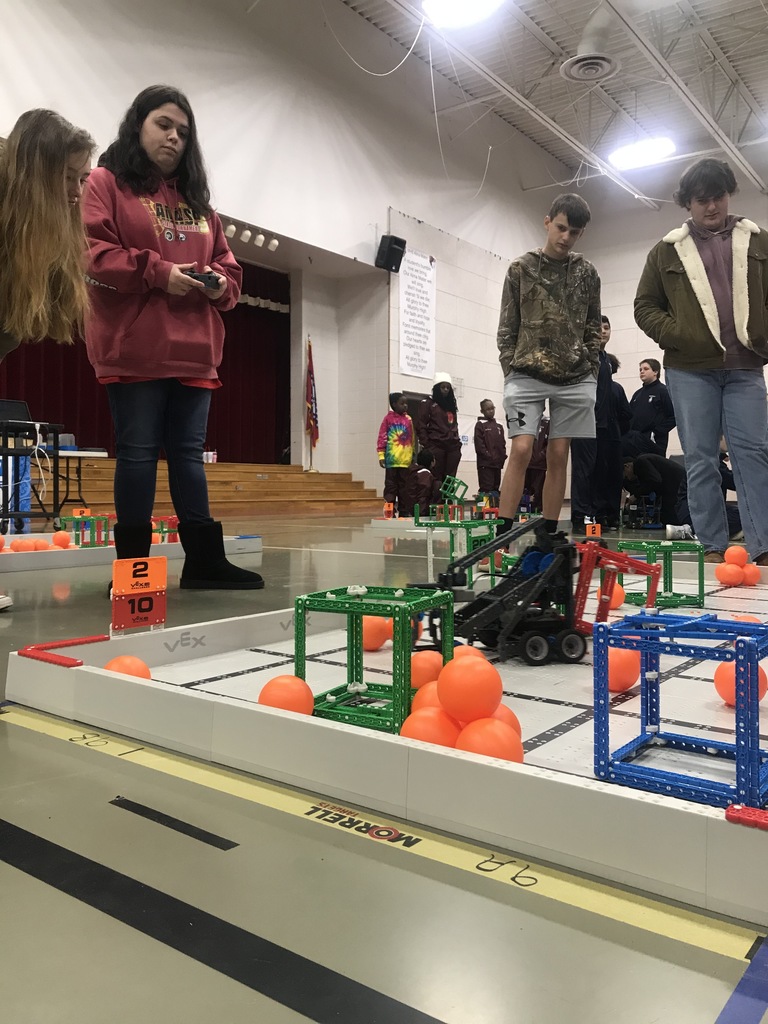 Show your Rattler spirit this Friday!
These are the winners from our MHS Veterans Day essay contest. It was truly amazing to hear the differing aspects of veteran appreciation from our students! Thank you, students, for your genuine expressions. #veteransday2019
These are the winners from our MHS Veterans Day essay contest. It was truly amazing to hear the differing aspects of veteran appreciation from our students! Thank you, students, for your genuine expressions. #veteransday2019
Sr Girl's Basketball Lakeside Classic schedule

Our community celebrated Veterans Day today by honoring those who fought and served for our country. A special thanks to our guest speaker, Lieutenant Colonel (retired) Brent Epperson, for speaking on behalf of veterans everywhere. #VeteransDay2019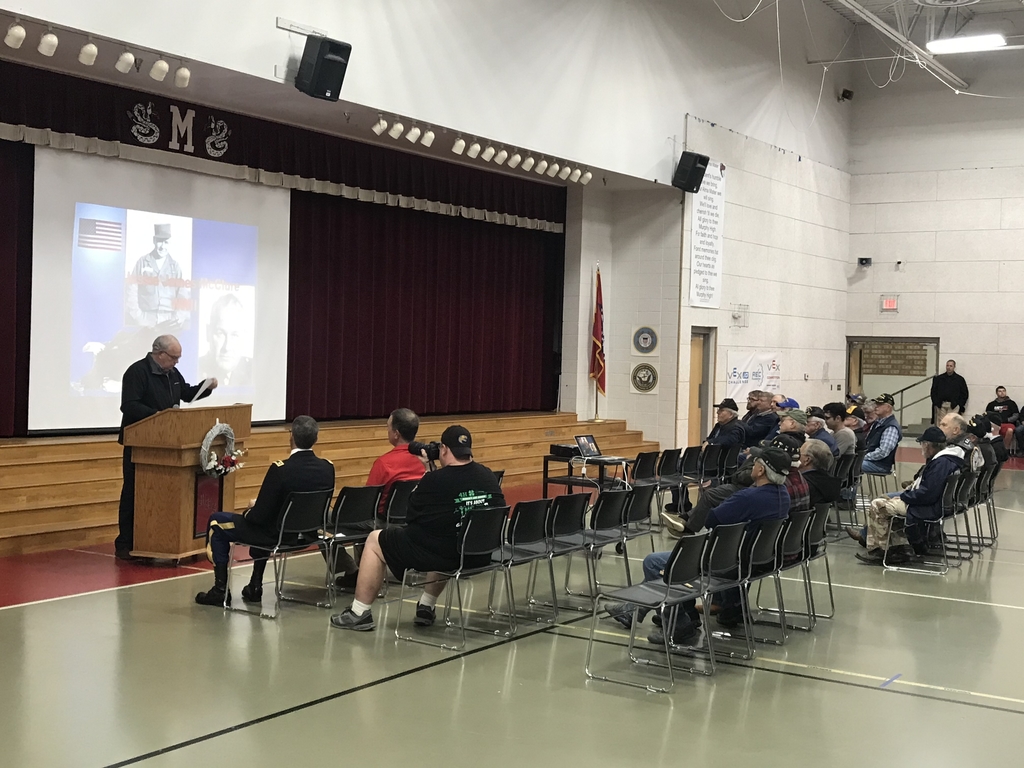 7th & 8th Girls, 8th Boys & Jr Boys play tonight @ Home vs Arkadelphia. Games begin @ 5:00 pm. Tomorrow 7s and Jr High teams travel to Fouke for jr high night beginning @ 5:00 pm
Round 1 Playoff Information: Murfreesboro (6-4) vs. Mountainburg (5-4) @ Murfreesboro 7:00pm Kickoff on 11-15-19 #GoRattlers #TDC #DMGB