Less than a week away from camp. Monday June 21st at 3:00 pm is deadline to register. We hope to see you there! 🥎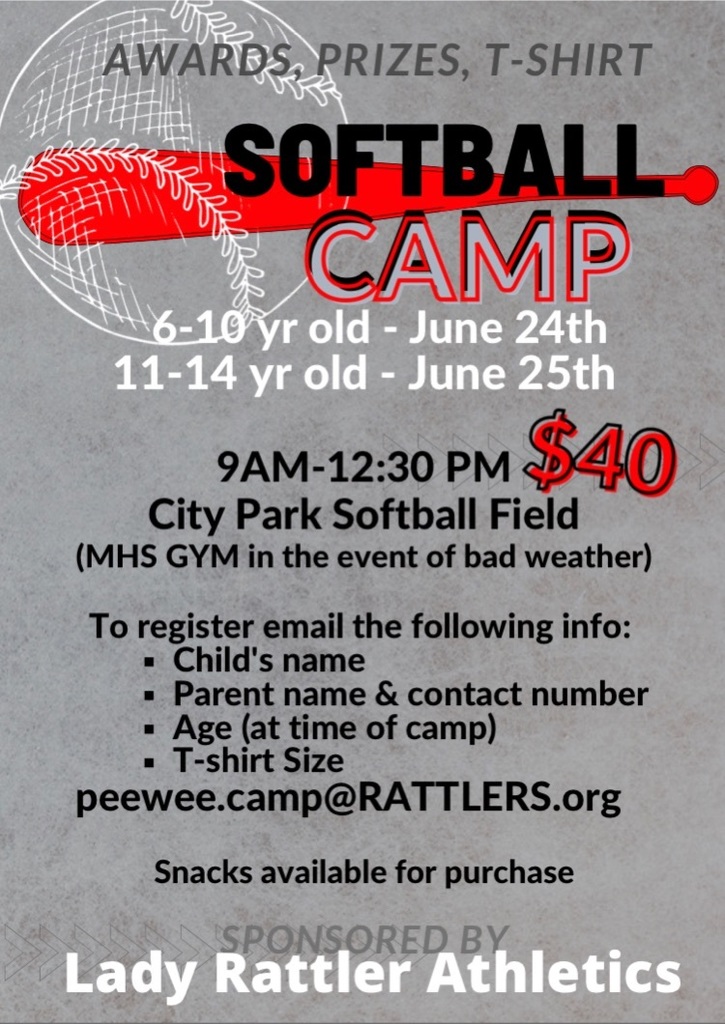 One week away from the June 21st 3:00 pm deadline to sign up. 1st annual Lady Rattler softball camp. 🥎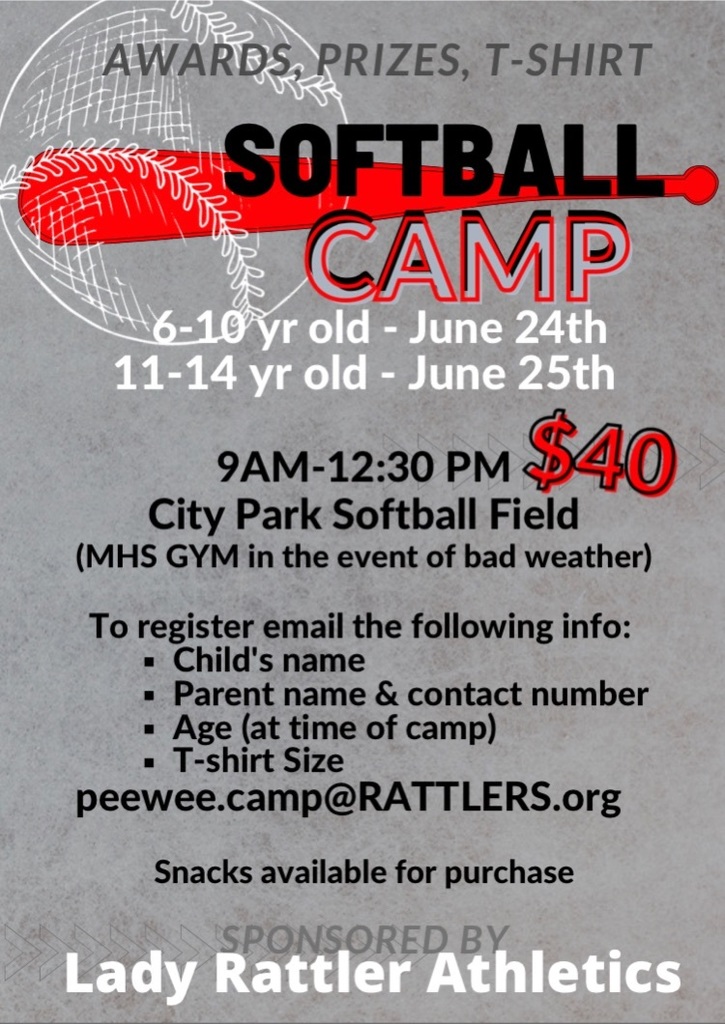 South Pike County Schools will be providing free meals for anyone ages 18 and younger. Breakfast will be from 7:30-8:00 am and lunch from 12-12:30 pm. All meals can be picked up in the cafeteria on the Murfreesboro campus. These will be available Monday-Thursday June 7-10, June 14-17, and June 21-25. For more information please contact 870-285-2189 ext 408. We hope everyone comes out and takes advantage of this opportunity. Have a great summer!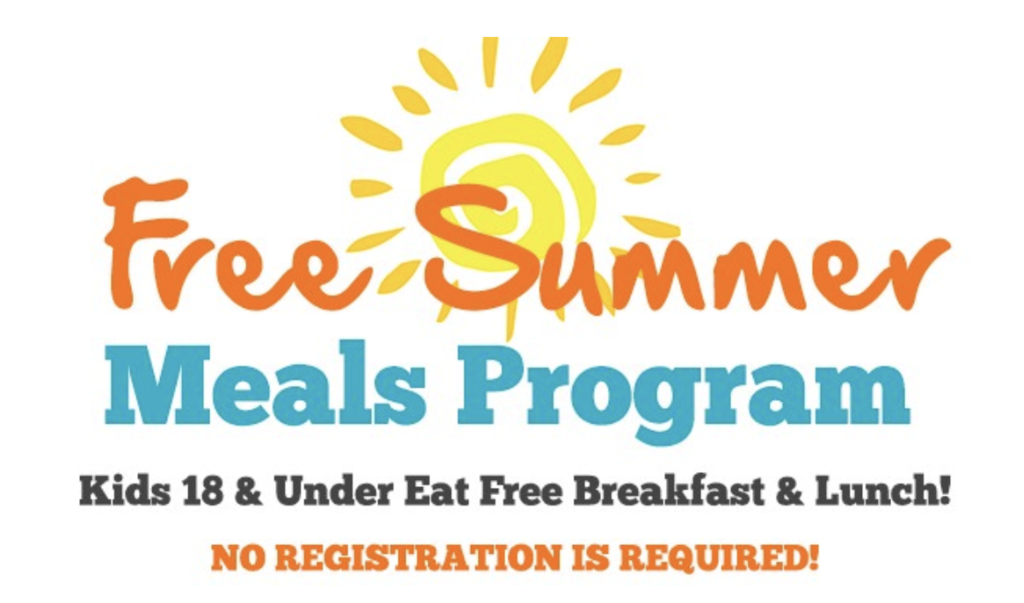 1st Annual Lady Rattler Softball Camp. Deadline to sign up is June 21st by 3:00 pm. Bring checks on day of camp. You'll need to bring your own glove & if you have any other equipment (helmet, bat, etc) We hope to see you there!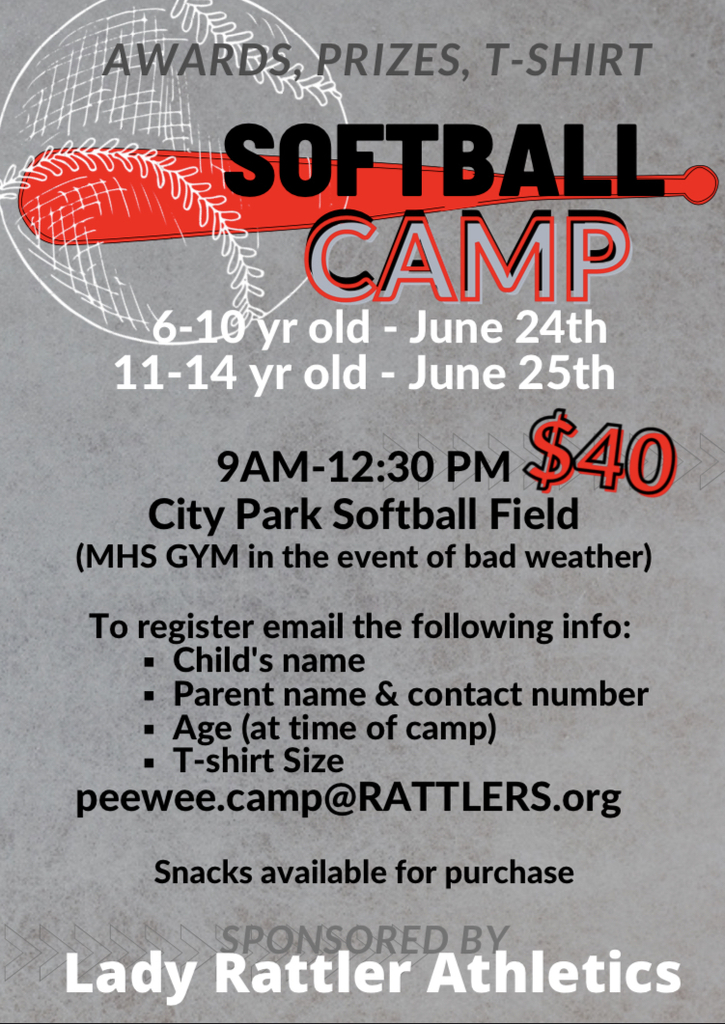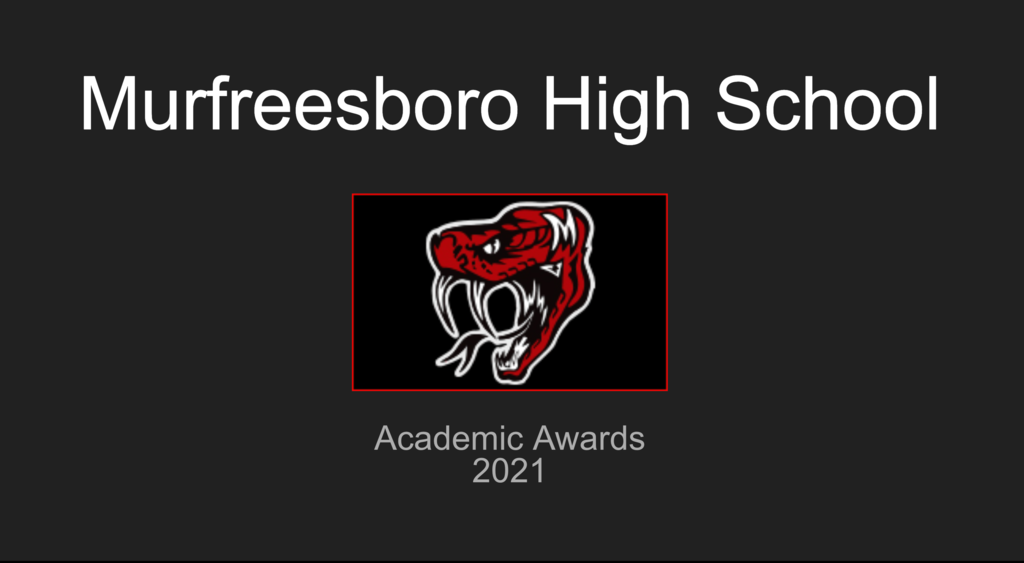 Our first college acceptance for the class of 2022! Congratulations, Denim! You will be a phenomenal addition to the Harding campus!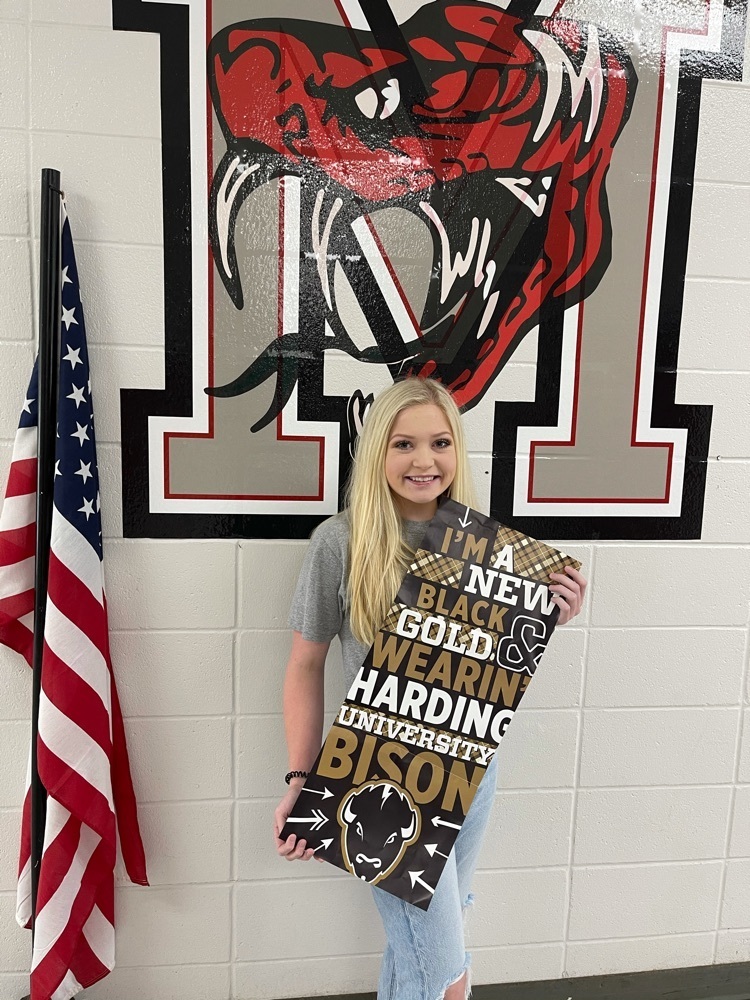 Graduation Entry Instructions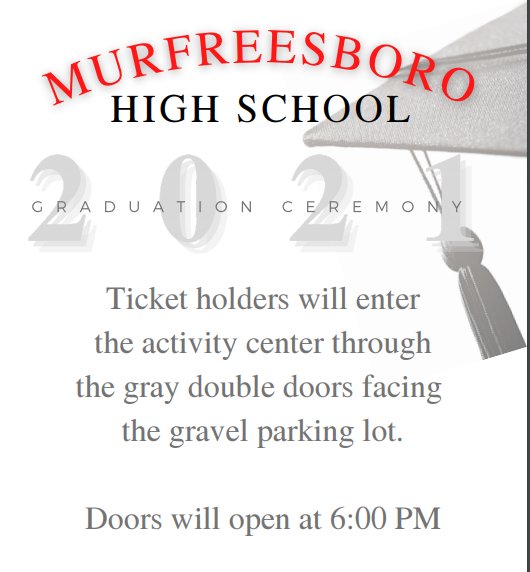 MHS Spring Semester Testing Schedule 2021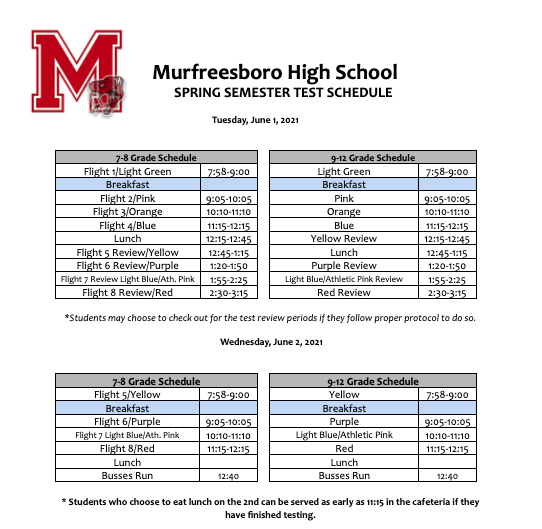 Dear Parents/Caregivers: You will need to pick up your student's medication from the school nurse by 12 noon on June 2. If you have any questions or concerns please call the office at 1-870-285-2193 EXT. 231. Thank You, Brittany Rogers RN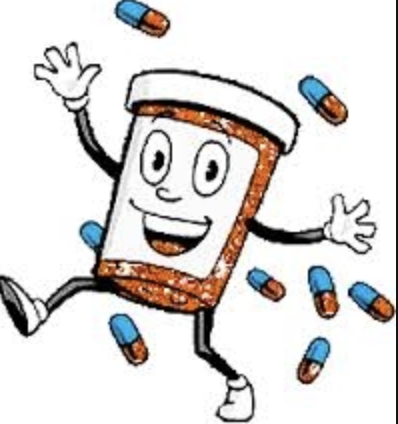 Due to the threat of inclement weather and possible wet field conditions, the Murfreesboro graduation ceremony will be moved inside to the MHS Activity Room on Thursday, May 27th at 6:30pm. In an effort to be consistent with indoor Covid guidelines, capacity will have to be limited. All graduates will be allotted a set amount of tickets based on family need. Graduates will be contacted by the high school regarding tickets. The ceremony will be live streamed and available on our website Rattlers.org under the RattlerStream Tab.
Fellowship of Christian Athletes had their final meeting of the school year today. Thank you to Delight First Baptist Church for a great ice cream sundae bar, as well as Emma Corbitt, Brooke Westfall, & FCA Rep Garry Crowder talking to our kids. #GoRattlers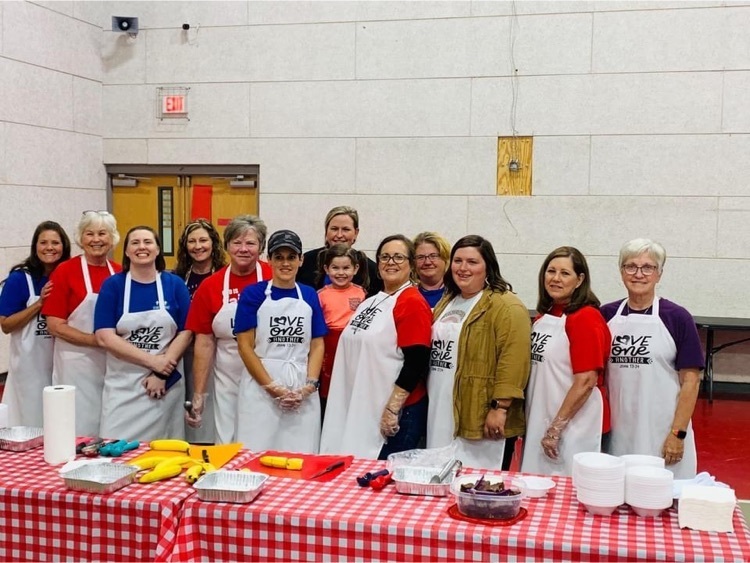 Rattlers fall to England in the quarterfinals of the state tournament 6-3. They finish the season with a 26-4 record. Thank you to all those who have supported us throughout this season. #GoRattlers
Senior Rhealee Campbell will be signing her NIL to play college basketball at SAU Tech on Monday May 17th @ 1:30 pm in the high school activity center. Friends, family, & athletes are welcome to attend. #GoRattlers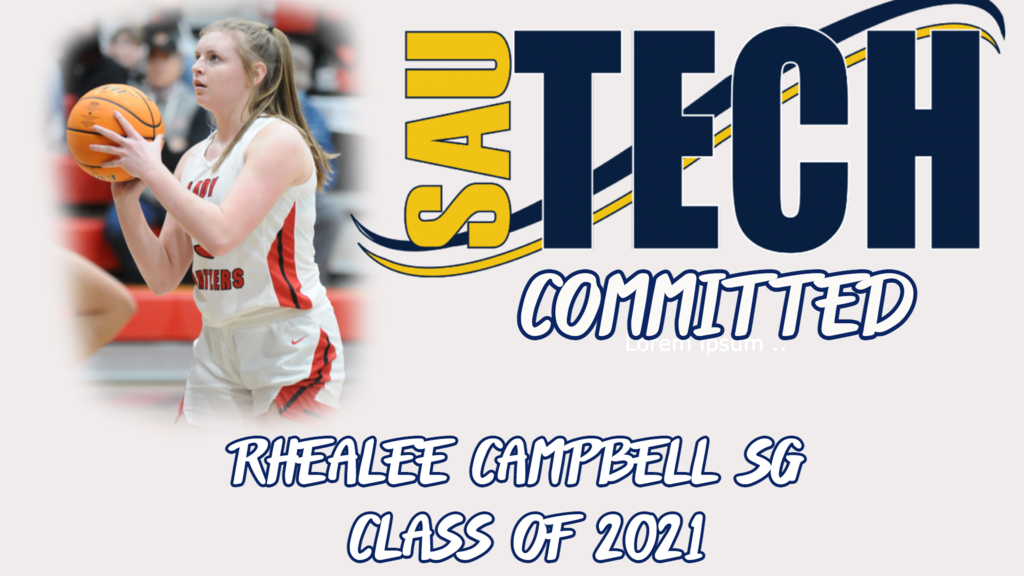 Rattler Baseball defeats Mountainburg by a score of 14-5 in the first round of the state tournament. They play in the quarterfinals tomorrow against England. First pitch at 12:30. #GoRattlers

Good luck in the State Tournament! Go Rattler baseball!! #GoRattlers
The Rattlers take on the Mountainburg Dragons at Carlisle in the first round of the State Tournament on Thursday. First pitch set for 5:30. Important State Tournament Information: At Carlisle, they will only be parking buses, handicap parking, law enforcement, and game officials on site. They will be providing a shuttle from the high school parking lot to the facility every 15 minutes. Fans are more than welcome to drop off those riding with them at the front gate of the park and then go to the shuttle parking lot. The shuttle buses will be picking fans up from the back of the school (gym entrance, there will be signs showing the pickup areas). Carlisle has asked to please not arrive more than an hour before scheduled game time. Field Address: 1200 Pauschert Rd. Carlisle, AR 72024 School Address: 145 Raborn Rd. Carlisle, AR 72024 Tickets must be purchased online at the link below:
https://gofan.co/app/events/299804?schoolId=AAA
2A State Bracket can be found at the link below:
https://scorebooklive.com/arkansas/baseball/tournaments/2021-arkansas-baseball-2a-state-bracket
#GoRattlers
Rattler Basketball Youth Camp