MHS Sr Breakfast will be Monday, Aug. 24 from 6:30-7:30 am at Southern Dine. Attendance is limited to Seniors only due to guidelines. Parents can participate in pictures at 7:30 am at the Mini Golf Course. Sr shirts may be picked up in the high school office Wednesday and Thursday between 8 am - 3 pm. Parent shirts will need to be picked up from Suni Henderson.

MHS Virtual Open House ~ 3:00-4:00pm Tuesday-Thursday #GoRattlers

Back to school guidelines for MHS.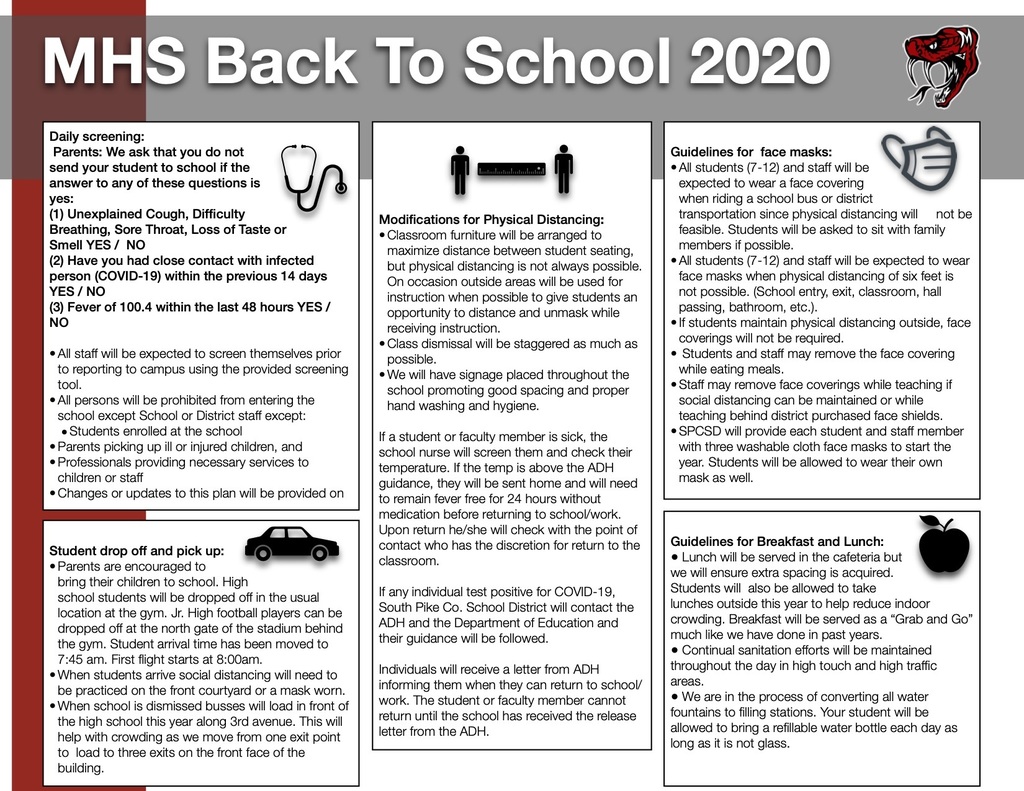 MHS Students, all CCCUA courses begin on the 17th. If you are enrolled in an online or CCCUA campus course, please make sure you are ready to begin on Monday! Email Mrs. Stone for questions, please.

We're Hiring! #GoRattlers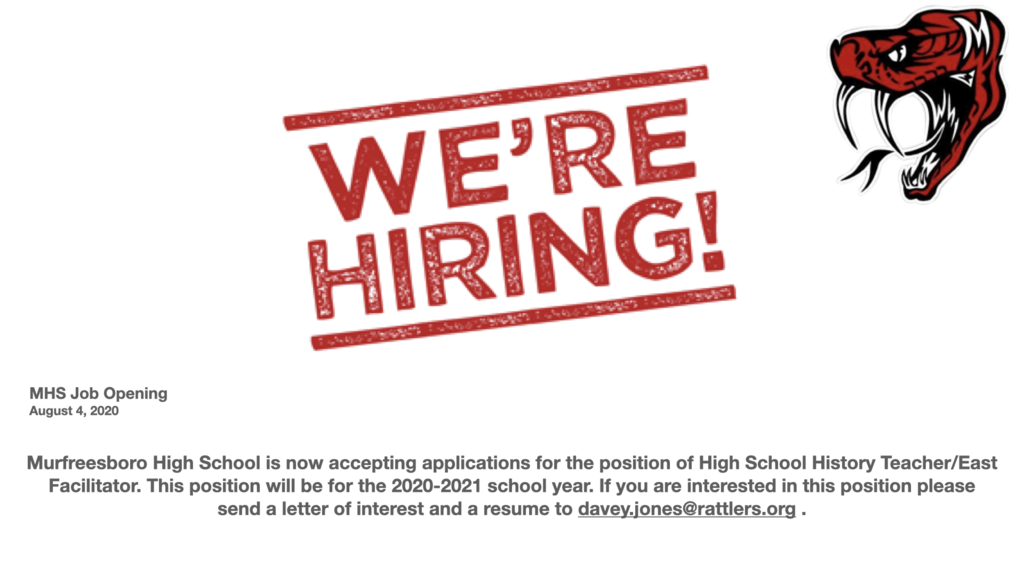 ATTN!! Murfreesboro High School Senior Class of 2021 parents... Sr sponsors are ordering t-shirts for the 1st day of school. Sizes have already been collected for the students and the cost of the shirts will be deducted from their accounts. If a Sr parent wants a shirt, please contact Suni Henderson at 870-379-2108 or PM her your t-shirt size. You will need to arrange to pay Suni $10. Deadline is Friday at noon and there will not be another order.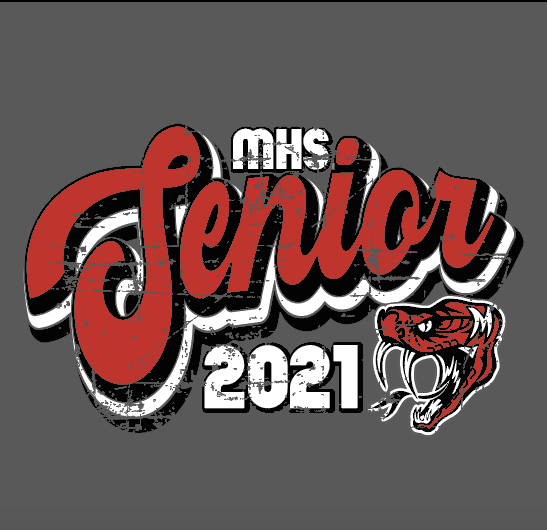 MHS Announcement on iPads.
Student Parking Spots can be purchased this week Tuesday-Thursday 9:30-12:00 in the gymnasium. $10 reserved, $2 for general parking. Proof of insurance and drivers license required. MASK REQUIRED TO ENTER GYM.


The Class of 2020 would like to thank Ms. Linda Woodard for making custom masks for graduation. #GoRattlers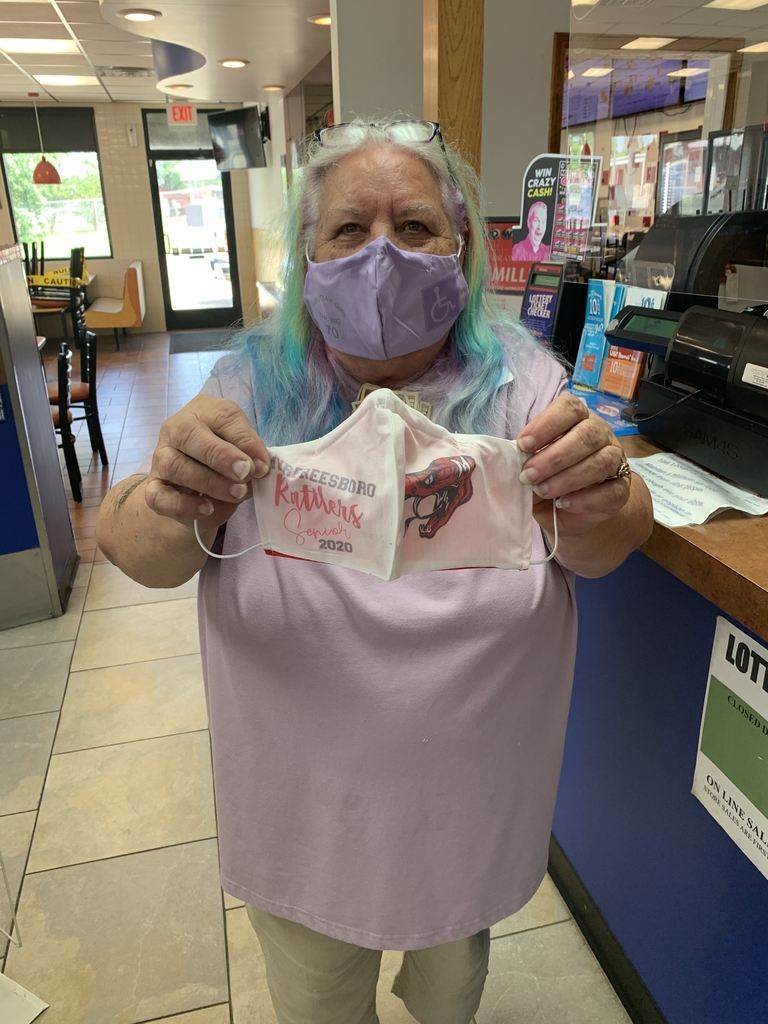 Congratulations to the Class of 2020! #GoRattlers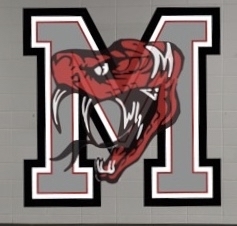 The SPCSD will be streaming the High School graduation tomorrow live on Twitch to help with social distancing. Make sure to check us out at twitch.tv/murfreesbororattlers, we should be going live before the ceremony starts at 10:30 am tomorrow morning.

Nurse Brittany has scheduled August 7th from 2:00-6:00 to accept medication for students who take meds during the school day on the Murfreesboro campus. She will be set up in the elementary primary carline. Please remain in your vehicle. The nurse will count the meds and fill out paperwork at the vehicle.

Hey SPCSD, don't forget about registration at MHS this week, Monday-Thursday from 9:00-2:30. Students can choose their schedules, receive lockers, and registration paperwork will be available for updates. Social distancing, hand sanitizing, and masks will be utilized. Feel free to stay home if you have already completed these tasks. Looking forward to seeing our 20-21 Rattlers!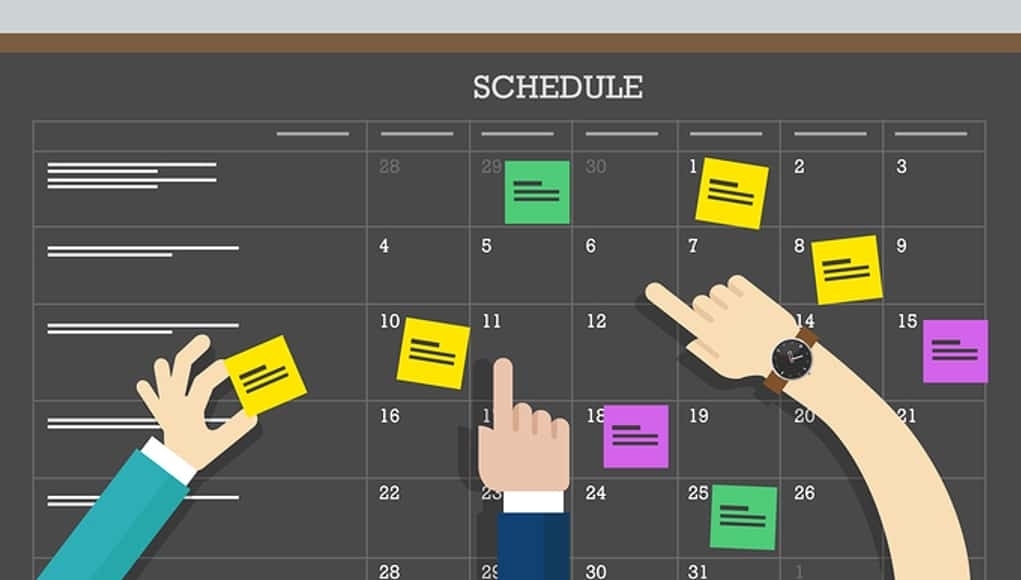 Governor Hutchinson has just announced that he is delaying the 20/21 school year until the week of Aug. 24. Our school district will develop a plan, and details will be provided as soon as possible.

MHS Registration Announcement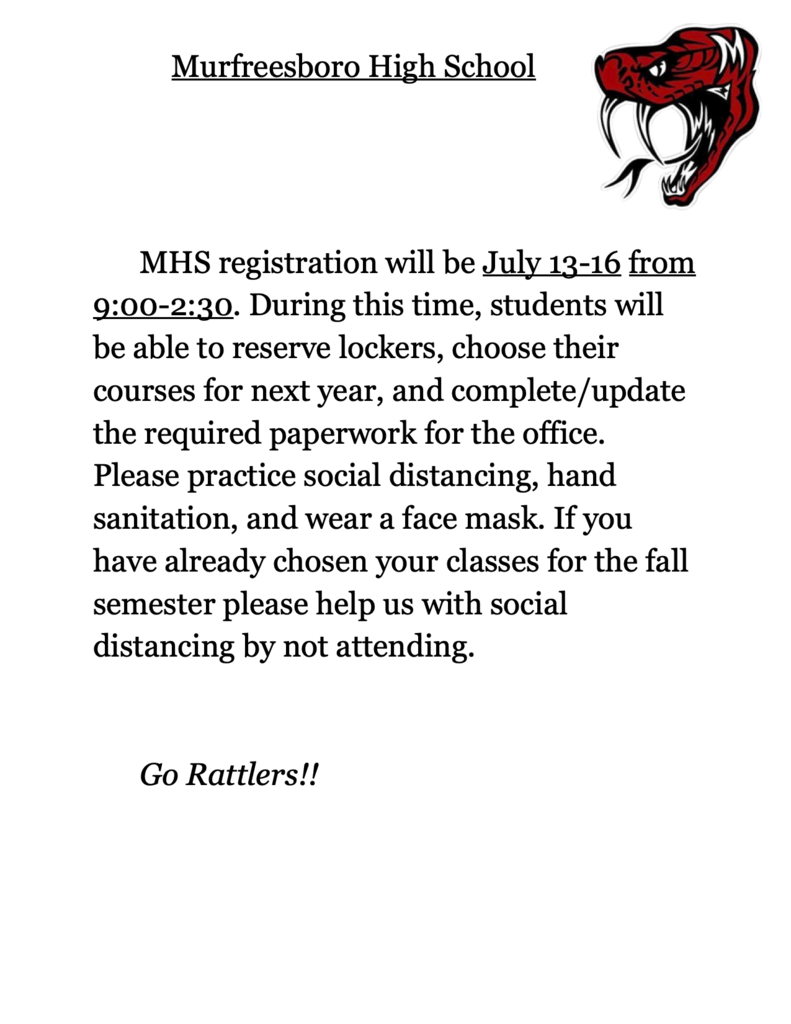 Thank you to those who have sacrificed so much for our freedoms! #4thofJuly #IndependenceDay