There will be a parent meeting tonight beginning at 5:30 in the activity room. All parents who have a child participating in athletics in the South Pike County School District are encouraged to attend.

Season tickets for Rattler football games are now available until Aug 31, 2017.


Rattler Scrimmage Games..Aug 22nd at 5:30 Jr High and Sr High teams will both play at home! Admission is $4.
Due to safety concerns with the viewing of today's eclipse, SPCSD students will not directly view the event. They will instead view NASA's livestream. Parents are welcome to check their child out to view the eclipse, if they wish to do so. This will not count as an absence.

Rattler Bling Hats.... Orders due by Wednesday, Aug 23 at NOON!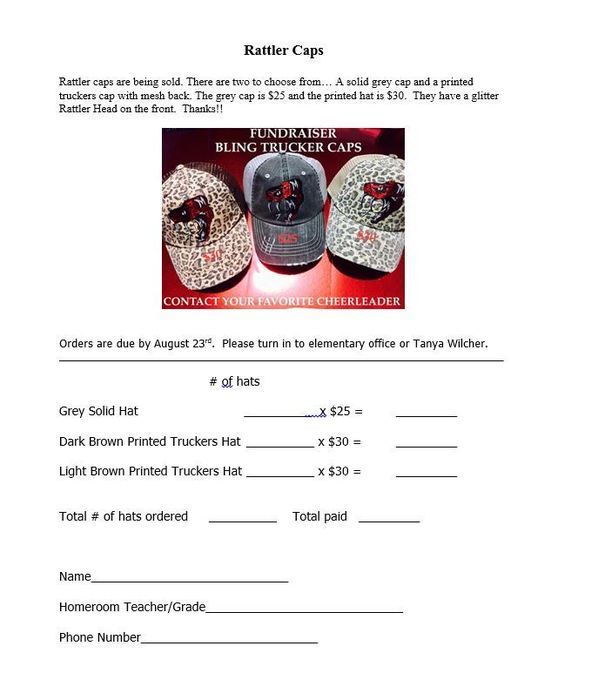 Football shirt orders due by Wedneday, Aug.23 at NOON!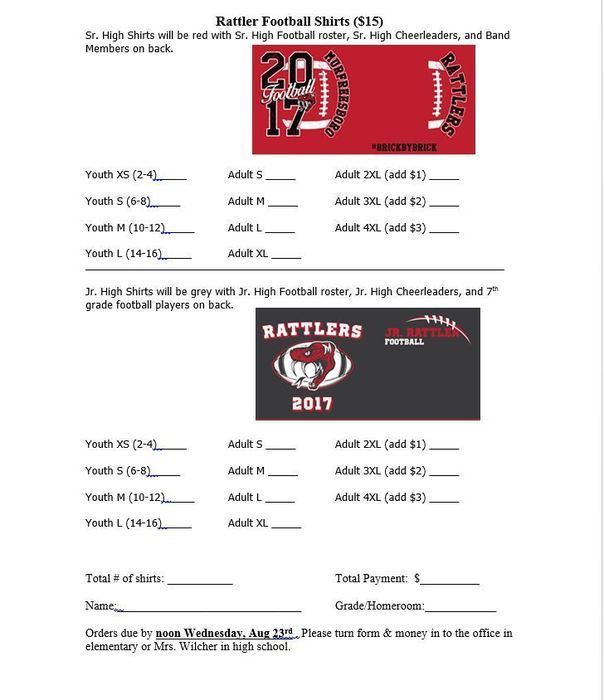 Welcome Back!! Thursday, August 17th is the first day of school!! Proud to be a Rattler!

Open house for all campuses for South Pike County School District is tomorrow from 3-7. The Red/White game will begin at 7:00 after openhouse. Admission is a towel or laundry detergent. Hope to see everyone out to support our school!!

Registration Times